1) What are you up to? (this is your obligatory chance to plug everything you can)
We have just released our debut, self titled album containing 13 original songs. We released the album at a sold out gig at O2 Academy, Islington earlier this year, which was pretty spectacular. Since then, we've obviously been gigging the album as much as possible but we have also added a new, permanent member to the band, Edd Simpson. Edd plays electric guitar and keys so that's giving us an opportunity to write some new material that sounds like a logical progression from the album but is new and exciting (for us at least!).
2)  Favorite of the year:
    TV SHOW
    MOVIE
    ALBUM
Ok, well we all had a few different ideas but our concensus (ie Edd chose them!) was Game of Thrones; X-Men: Apocalypse; Radiohead – A Moon Shaped Pool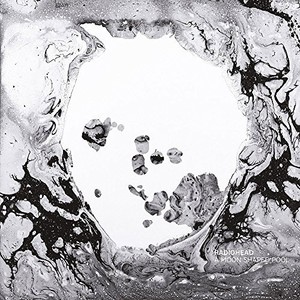 3) When we record with our guitarist @damonmocker he always tells us to shush and berates us to be quiet whilst tuning his guitar.   Are we obnoxious or is he a bad tuner?
Can't believe you're obnoxious so is he using a tuning fork?  You could always tell him to at least join the 20th Century and get a half decent tuning pedal?
Damon Mocker's note:  What my incredibly obnoxious singer has failed to mention is that we record with acoustic guitars.  This tuner for iOS or Android (no affiliation) works great when he shuts his fat mouth for thirty seconds.
4) What would be your dream band to tour with?
Sufjan Stevens seems like the friendliest guy in the world, plus watching side of stage would be incredible. There are so many amazing acts though – Goo Goo Dolls, Ben Howard, Bon Iver, Mumford, Bruce Springsteen – we could just go on and on!
5) On the road these neon lights stare at you,  which one do you go for?
MCDONALD'S 
    BURGER KING 
   WENDY'S
McDonalds all the way, you can't beat a 6, 12, or even a 48 pack of "chicken" nuggets when you're on the road.
6) Name a producer or songwriter you'd like to work with.
Well, Newton Faulkner writes some pretty amazing songs and he came from the same part of the UK as us so we sort of grew up watching him play live so that would be pretty special.
7) I recently got to talk with Nathan James, lead singer of Inglorious.   He said Andrew Lloyd Webber was a dick.   Concur?
Don't really know that much about him so we'll duck that one!
8) Trump or Clinton.
Aagh!!! Neither! (Glad we don't have to vote!)
9) Do streaming media services help or hurt the industry?
It's a bit of a double-edged sword really. On one hand, many of the streaming services pay next to nothing and you've really got to be getting millions and millions of plays to get anything out of them, but on the other hand it's a great opportunity to get your music heard by listeners who might not normally have come across you, which could even lead to them buying your work or merch, or ideally, coming to see you live.
Generally, the advent of streaming has definitely led to the recorded music industry growing again, which is good – but the artists and labels don't get much from that growth so that's bad. There has to be a more equitable solution but we don't know what it is!
10) A band asked for 70k to make their album and fund their tour.   Aren't these guys total wankers?
Sounds like a lot of dosh! We may not be the best people to ask as we made our first EP for total outgoings of about £50 (not including the pizza!). We've since learned though that these things cost a lot of money to do properly so good luck to them if people are prepared to put up the cash!
11) Star Wars vs.  Star Trek vs Doctor Who
Star Wars hands down.
12) Battle of the bands:
BLINK 182 VS PANIC AT THE DISCO 
-Blink 182
FALLOUT BOY VS BUTCH WALKER – Butch Walker
MOTLEY CRUE VS KISS
 – KISS
MOTORHEAD VS METALLICA – Metallica
13) Favorite Porn site?
We are all, clean living boys so we have to content ourselves with watching Nigella Lawson baking cup cakes.
14) What's next for Narrow Plains?
We're working on new material, as well as planning a number of intimate, stripped back shows. We really want to get material for another album written and recorded. (A record deal would be helpful!). Then, it's the world tour!
15) When can we expect a theme song?
Well, we sort of have one anyway – So Rewind is more or less our theme song!
Find more on Narrow Plains:
http://www.facebook.com/narrowplains
http://www.twitter.com/narrowplains
As always check out our podcast at: